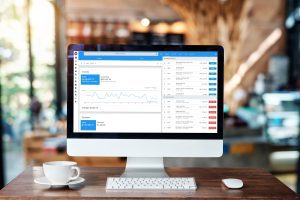 3 steps to migrate to the new Invoice Ninja!
Log in to your account, navigate to 'Settings > Account Management'
Select "Start Migration."
Select [all] companies, enable "Force migration", and "Continue".
*You will receive an email when your v5 migration has completed.
While your data is migrating, please review:
What's new in v5?
Invoices sent from your Gmail Account (Pro & Enterprise)
The most requested feature by far! Email invoices, quotes, & payment reminders via your Gmail email!
New "Statuses" added to the "Invoice Life-cycle"
New "Invoice Life-cycles" to meet a range of global accounting needs:
Cancelled Invoice
Reversed Invoice
Restored Invoice
Create Group Settings
Show different company logos & contact details to different client groups, configure unique email reminders to different client groups, setup different payment terms to different client groups, use different languages to different client groups, many use cases!
Add or remove clients from different "Groups" to control custom settings at a 'group' level.
Expanded Payments Features
Multiple payment gateways supported per account.
Support applying one payment across multiple invoices.
Enable ability to overpay/underpay an invoice.
Expanded Tasks & Projects
Include/exclude work-time details when sent to invoice.
Added ability to attach documents to timed-tasks.
Added ability to specify the rate on the task itself.
Advanced Settings (Pro & Enterprise)
Increased interlinking up to to 10 companies per account.
Increased number of custom invoice fields to 4.
Increased number of tax rates per invoice to 3.
Custom field types: text, multiline, dropdown, date or switch.
Third party service requests/responses are now logged.
Changed PDF design to HTML/CSS.
Support for unlimited custom invoice designs.
More v5 Features
Support enabling inclusive/exclusive taxes per client.
Additional users can belong to multiple companies.
Option to receive notifications for failed payments.
Determine when the invoice number is set (save or send).
Email template for partial payments/deposit payments.
Option to track product cost to calculate the markup.
Questions? Need Support?
Contact Us!