Short & Sweet reviews of our favorite books for entrepreneurs. This weeks review:
The Partnership Charter: How to Start Out Right With Your New Business Partnership (or Fix the One You're In)
by David Cage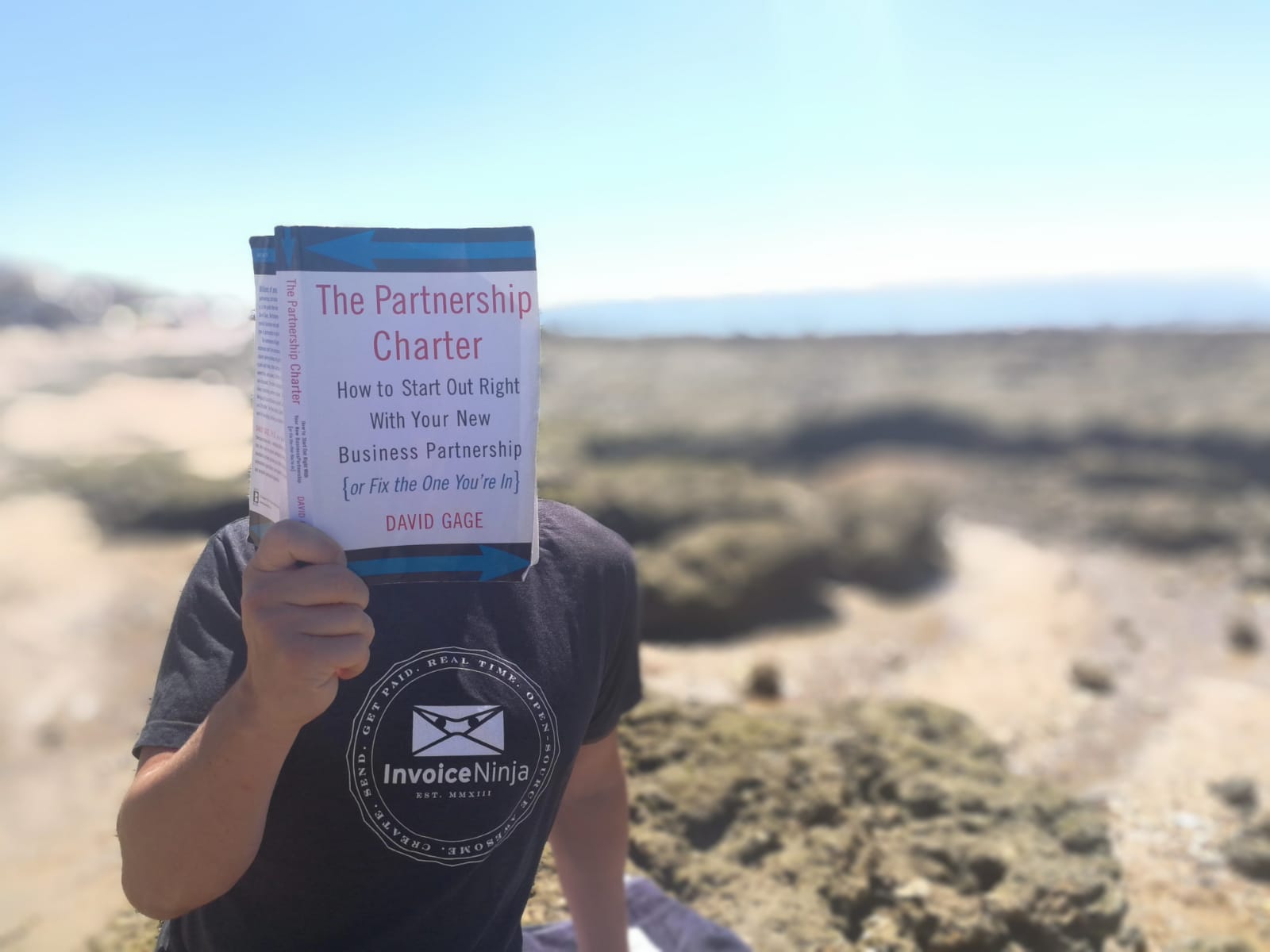 4 out of 5 NINJA STARS
We've read several books about how to make a successful partnership and think this one is the best by far.
ABOUT THE AUTHOR
David Gage, Ph.D., is a adjunct professor at the American University's Kogod School of business, a clinical psychologist, and founder of BMC Associates, a mediation and consulting firm.
David's Key Achievements
David's parents were involved in a family business. Watching business drama unfold between his parents, grandparents, and uncles inspired David to get a Ph.D. in psychology, specializing in family therapy.
After watching his wife's company fall apart over disputes with her partners, David decided to dedicate his professional life to helping co-owners resolve their conflicts.
Founded Business Mediation Associates in 1990.
BOOK SUMMARY:
The book's title, "The Partnership Charter," refers to a document of the same name that new partners should create to clearly state key aspects of the partnership, such as goals, expectations, and responsibilities, while also addressing interpersonal relationships, personal styles, individual values, money issues, ownership and power. The book is full of educational anecdotes, engaging stories and case studies, as well as practical information for creating your own Partnership Charter.
TEN KEY TAKEAWAYS
Outside of legal status, partners also "have a duty to one another …In this sense, "partnership is a state of mind. Partners sink or swim – together."
Partnerships get a bad reputation, but research shows that only 6% of hypergrowth companies are founded by solopreneurs. 94% of hypergrowth companies are founded by partnerships!
Partnership breakups often create new competing companies as the x-partners often launch new companies in the same industry.
Be honest with yourself. If you do not play well with others, "do not even try" to form a partnership.
Ask yourself if and why you really need a partner. Often, people realize that "when their need for a partner has ceased, they are now stuck with a problem for which they had never bargained."
"Despite the advantages of having partners, they complicate life… so it is wise to ask oneself if there are better alternatives available."
Always create your partnership charter document BEFORE you start your partnership because it is much better to focus on conflict prevention than conflict resolution.
A Partnership Charter is necessary because "few people have been taught how to be partners."
While a Partnership Agreement deals with the legally binding partnership status, a Partnership Charter is different because it is not a legal document but instead functions as a guide for how partners will work together.
"Many disputes among partners are essentially battles of memories… A written document would have saved them significant turmoil and expense.
OUR NINJA OPINION
This book is a must have for anyone about to enter into a partnership. The author obviously understands the psychology of partnerships and has seen it all, as shown through many engaging stories and case studies. Readers are giving a practical guide for creating their own Partnership Charters which include surprising yet useful items such as stating personal values, communicating expectations for yourself as well as for others, and reconciling different personal styles of working and communicating. It also gives impressive Partnership Charter examples from other companies, each one unique in its own way, that you can learn from to improve your own Partnership Charter.