Do you have clients you need to invoice?
Invoice Ninja is your solution to get paid.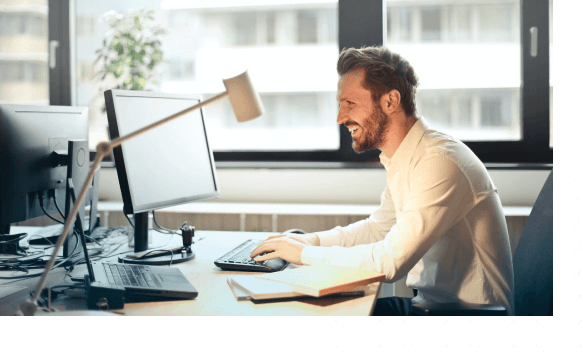 Freelancers, tradesmen, consultants, coaches, business services, 'gig economy' providers
Serving freelancers, service provicers & SMB's.
Impress clients with professionally designed invoices that match your brand. Accept credit cards, ACH payments, and send [friendly] automated late-payment reminders.
IT experts, developers, web designers, media & digital marketers, tech services
A suite of tools to advance your business.
Your clients can access their client-side portal to view all invoices, payment history, documents, and much more.
With every dollar, every invoice, every task accounted for, you and your clients will always know where business stands.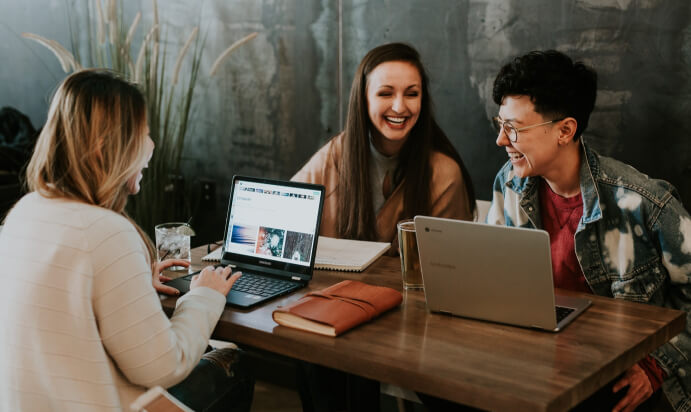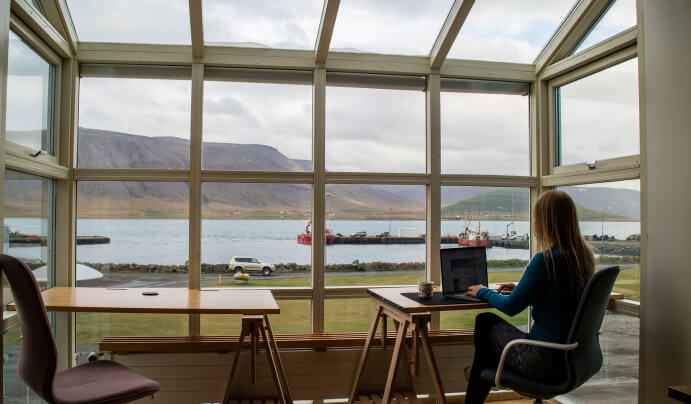 Wholesalers, transportation, construction, manufacturing, logistics, non-profits
Invoice Ninja is
incredibly easy to use.
Every feature is geared toward getting you paid. Instead of using Word and Excel docs or overpriced software, with Invoice Ninja you can send beautiful branded invoices with minimum of effort and maximum professionalism.
Join over
200,000+ users

that rely on InvoiceNinja
Our Pick for Customization! Cloud-based and includes features like customizable templates, automated reminders and much more!
Invoice Ninja is well on its way to becoming one of the greats of the invoicing world! A great option for small business owners!
2023 Best for Entrepreneurs. The best free invoice software is not only easy on the bank account but user-friendly and packed with the features!
2023 Best Invoicing for Freelancers. Invoice Ninja can give any other free invoicing and billing software a run for its money!
Invoice Ninja is extremely easy to use for both your team and clients. It allows for you to create customizable and nicely designed invoices and quotes. You can customize the messaging sent in email communications. It also gives your clients their own portals to manage their accounts.
Easy of use - Customization of the software - Integration to payment gateways - Automatic Invoice Reminders
Invoice Ninja has incredible features for invoice management. Being able to track and automate my invoices as a small business owner is fantastic!
I particularly like the client portal and the ability for my clients to log in at anytime to view their active or past invoices and payments. The ability to customize most of the details such as what is displayed on your invoice, where it's displayed, the colors, etc. is really great!
Great for both large organizations and smaller projects. Using it straightforward and easy.
10 out of 10. Easy to use, good user interface and overall great system. All invoicing options are available. 100% working and reliable.
Works great! Easy to use and does exactly what we need it to. A very simple program and the costs are minimal, not much to dislike about Invoice Ninja.
A simple solution to creating professional looking invoices that saves your time.
Sending invoices to customers is now so easy.
I LOVE INVOICE NINJA!!! ...is the MAN!!!!
Has vastly improved my invoicing process and made easy what was once an arduous task.
Ninja Support Forums
Connect with thousands of Invoice Ninja users on our community forums.
Contact Email
We want to hear from you! Questions? We're here to help!
Slack Community
Join over 5,000 Invoice Ninja members on our community Slack channel!
Invoice Clients, Get Paid Fast!