Create Projects, Tasks & Track-Time
Task time-tracking allows you to accurately record every second spent on each individual task and quickly transfer timed data to the relevant invoice.
Create Project, Tasks, and Track Billable-Work
Convert Timed-Tasks to Invoices with 1-Click
Easily Categorize to Search Tasks & Projects

When you're done with a task or series of tasks within a project, simply click and send your work-time to an invoice with 1-click!
Visualize your workflow. A Kanban Board is a task management tool that provides visual overview of your workflow.
Organize Projects & Workflow with Kanban Boards
Attach Files to Projects &/or Invoiced Tasks
Assign tasks within a project to different users

At Invoice Ninja we have created our own Kanban boards which can be used to plan, update, and analyze your workflows. Columns and cards can be customized to suit your exact workflow!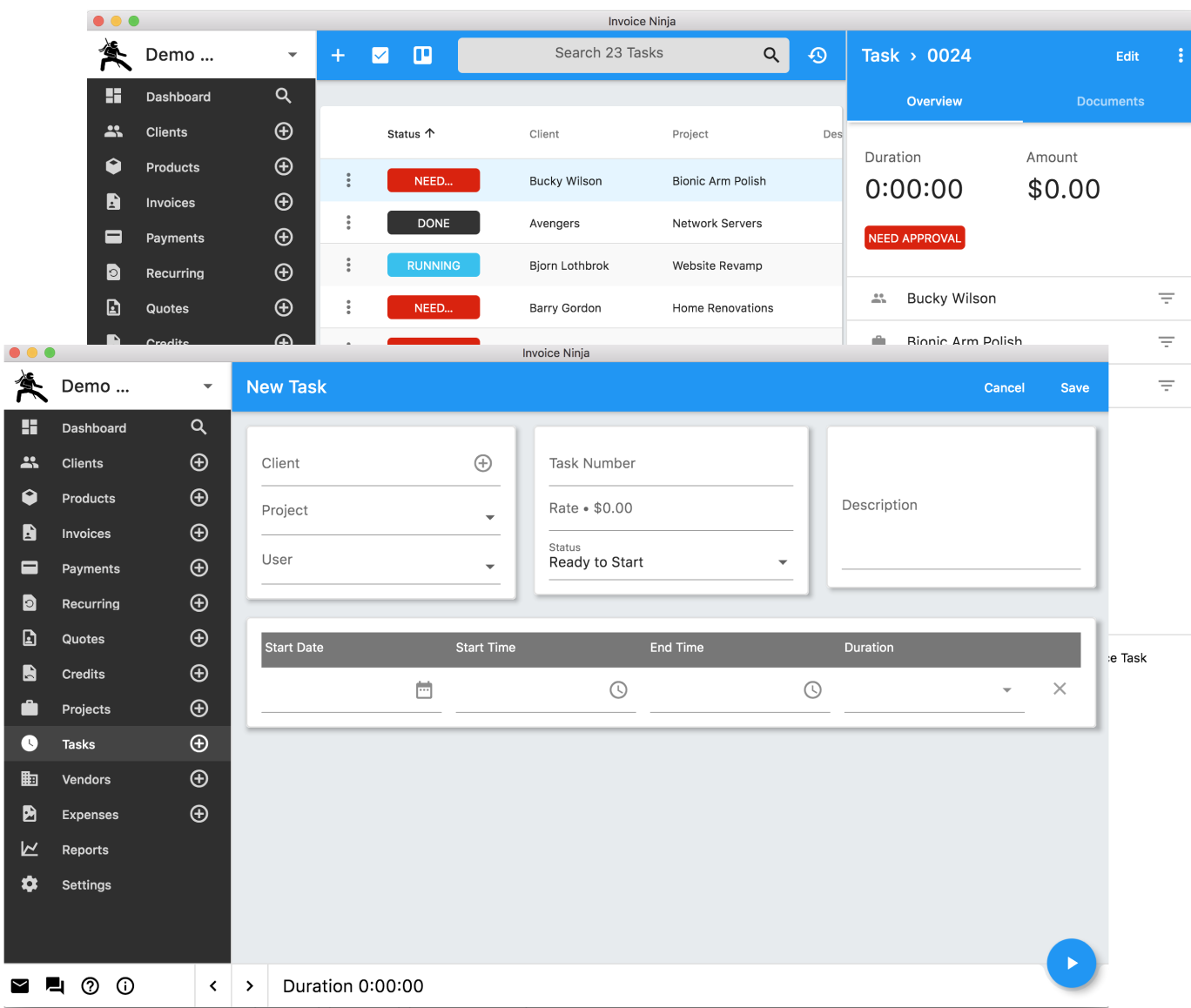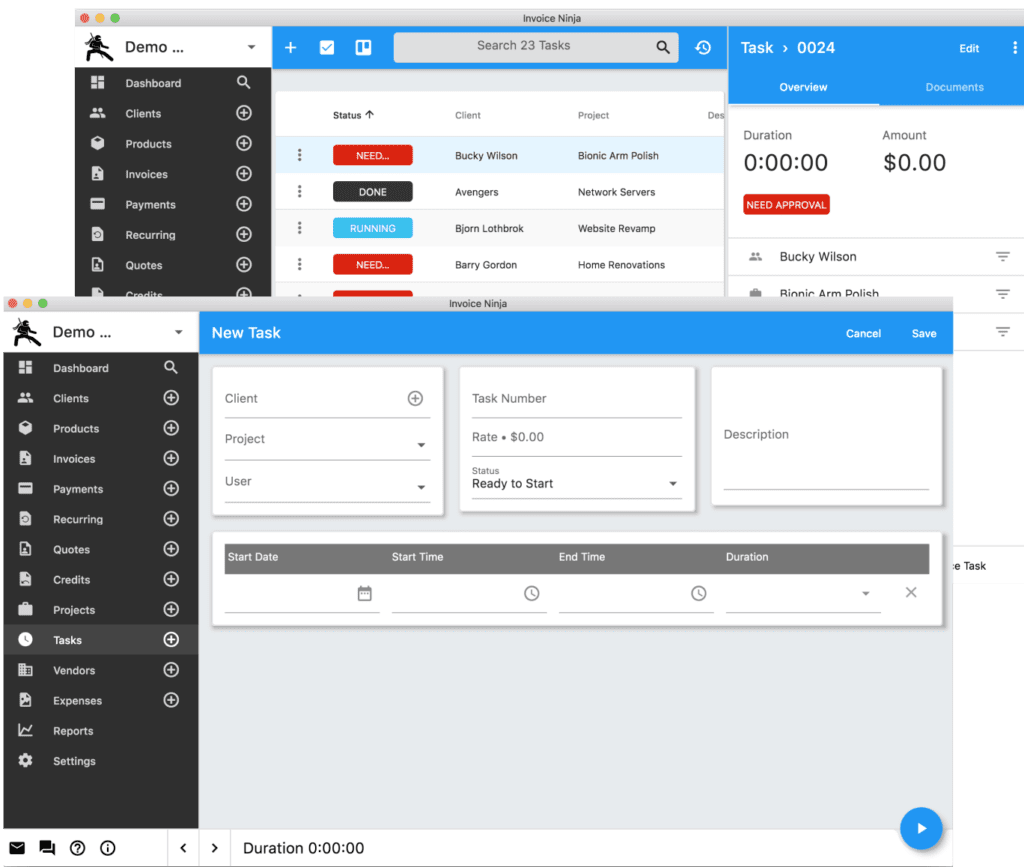 Frequently Asked Questions
Community Forums
Connect with thousands of Invoice Ninja users on our community forums.
Contact
We want to hear from you!
contact@invoiceninja.com
Slack Community
Join over 5,000 Invoice Ninja members on our Slack Support Channel!