Short & Sweet reviews of our favorite books for entrepreneurs. This weeks review:
The Sales Acceleration Formula by Mark Roberge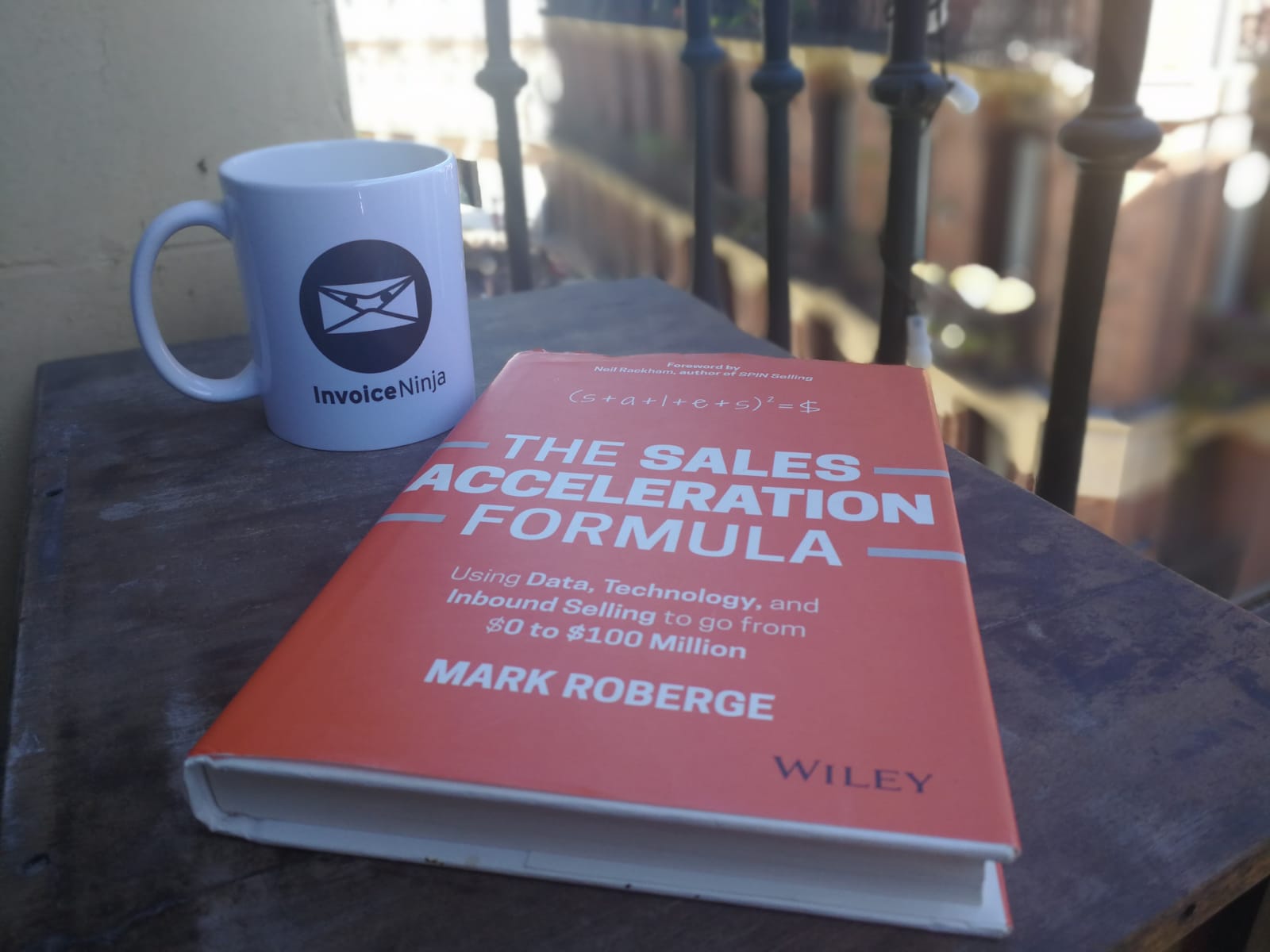 3.8 out of 5 NINJA STARS:
Best if you are about to scale up your team
ABOUT THE AUTHOR
Mark Roberge is Hubspot´s Chief Revenue Officer. When he joined Hubspot, it was a three-person software company dedicated to helping companies transition from outbound sales to inbound sales. His job was to build the sales team from scratch and create a process that generated "scalable, predictable revenue growth."
Mark´s 3 Key Achievements:
Scaled Hubspot´s customer base from 1 to several thousand..
Scaled his sales staff from 1 to several hundred.
Scaled revenues from $0 to over $100M.
BOOK SUMMARY
TSAF tells the story of how Mark built a sales team and massively increased revenues. Full of methodologies and techniques, the book offers B2B software entrepreneurs a metrics-based sales system covering how to hire, train, and manage salespeople, as well as demand generation and experimenting with new technologies for improving sales.
KEY TAKEAWAYS
the sales hiring process can be formulaic and methodic
the best salespeople are not aggressive and high-pressure, but rather they are helpful and intelligent.
Do not outsource sales hiring to agencies because agencies work for various companies, and thus they may send the best salespeople they find to someone else.
The 5 Key Criteria for the best performing salespeople are high scores for coachability, curiosity, prior success, intelligence, and work ethic.
Do not have your salespeople shadow other salespeople to learn how to sell because each person has their own strengths and you do not want them trying to copy someone else´s strengths; this will only discourage them from focusing on their own personal unique strengths.
You must implement a Sales Methodology focusing on 3 Elements: Buyer Journey, Sales Process, and Qualifying Matrix.
The modern relationship between a seller and customer is similar to the relationship between a doctor and a patient. The seller listens well, diagnoses the customer's problem, and then tries to help.
The best salespeople come from entrepreneurial backgrounds
Your sales compensation plans should be very simple and immediate.
You must constantly coach salespeople and give feedback.
Buyers are sick of interruptions and direct ads. Take a journalistic approach and share content online that is engaging and helpful to attract customers. Perhaps even hire a journalist to create your content.
Don't worry about directly promoting your services or products. Rather, promote your expertise in the general space.
OUR NINJA OPINION
This book is best for entrepreneurs who are about to hire staff as in our view, you need at least three people to start implementing the advice in this book:
A writer – preferably a journalist – to create inbound content.
A marketer to set inbound strategy and qualify leads.
A salesperson to close qualified leads.
This would be the very minimum as it seems this book is really about scaling up your team quickly and efficiently. That said, even solopreneurs who are doing all of these roles by themselves can learn eye-opening insights about how to better qualify and react to prospects and leads. It's certainly a good book for anyone interested in how a tech company can go from $0 to $100M in a "scalable, predictable way."