Welcome to Invoice Ninja Stories!
Would you like to be highlighted? Email us @ community@invoiceninja.com
Our third Invoice Ninja to be interviewed is Samuel Laulhau, a France-based full stack developer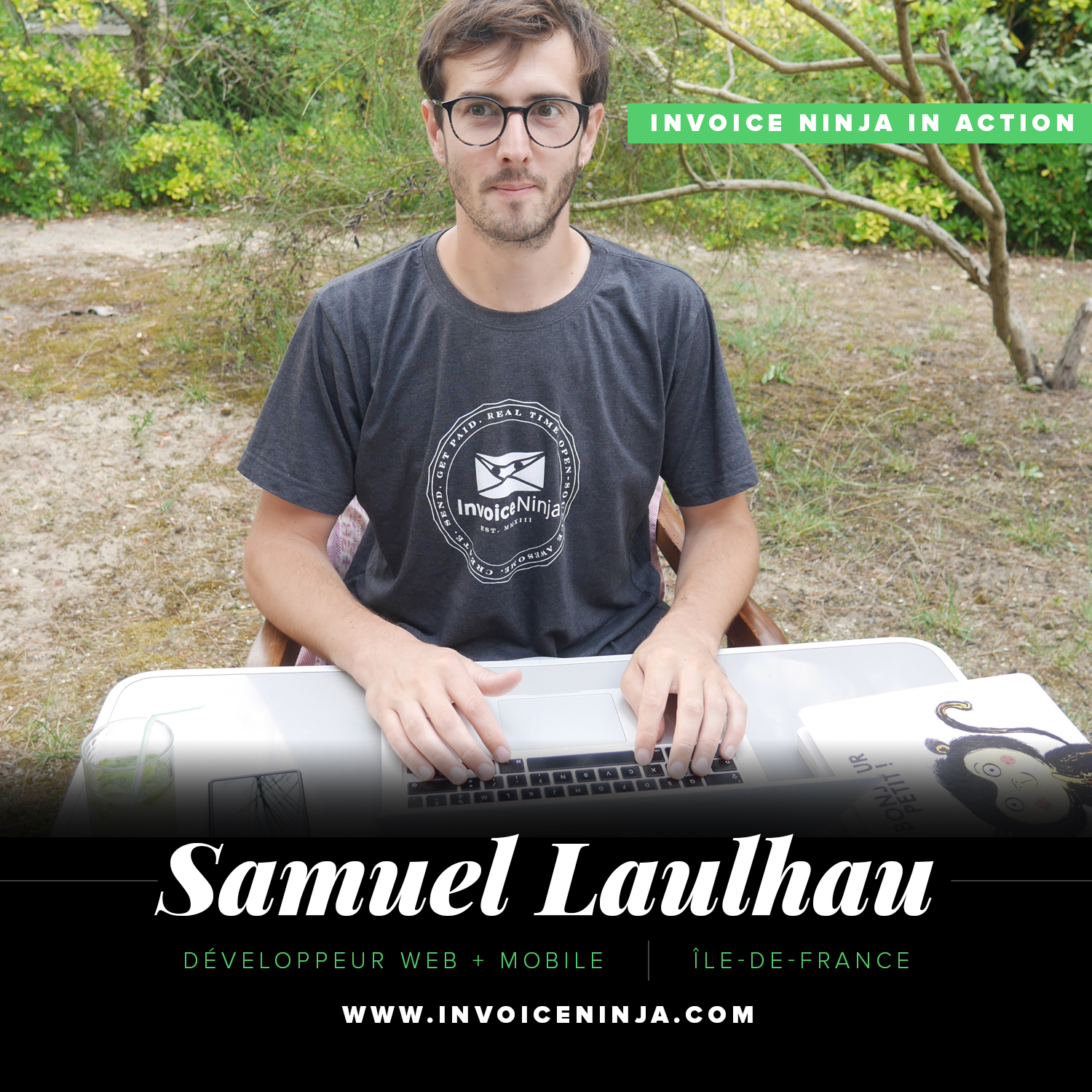 Samuel Laulhau, an old school full stack web developer
Samuel started in video games when flash was the future, later moving to web agencies when social networks entered the scene. Eventually,  he moved to data analysis when the era of big data arrived before founding his own development agency, Lalop, where he works on a broad range of dev projects for web and mobile.
In his free time, Samuel contributes to several open source projects such as Invoice Ninja, and is the official maintainer of our Invoice Ninja docker image.
What Are Your Favorite Invoice Ninja Benefits?
Invoice Ninja helps me to focus on my real work : programming.
Before using it, I made my invoices by hand, making and sending them and receiving payments was annoying . I would get stressed out, forgetting to send invoices and knowing which clients are up-to-date with their payments. This was time consuming since I would often  send multiple invoices to the same client for various small charges.
With Invoice Ninja I'm more relaxed because I can create and send a quote, as well as receive payments and get fast reports, all in one place.
Your Most Used Feature?
It's hard to select one, but I think the thing that really seduced me was the default invoice template –  simple and refined.
Expert Advise
I like to see my work as the search for the most durable and smart answer to a problem, whatever its complexity.
These days everyone wants to create an online service, however I think it's important to first define define what problem you're tackling and why your service will be the better answer, in order to stand out from competitors.
Ninja Plug
I'm mainly working with PHP and JS, using a lot of different frameworks and tools, choosing the one that is right for the work. I've done some mobile apps with React Native and I love working with Docker.
You can find me on my site (only in French… sorry) https://samuellaulhau.fr or on github https://github.com/lalop, You can also find me on mastodon  @lalop@mastodon.indie.host.