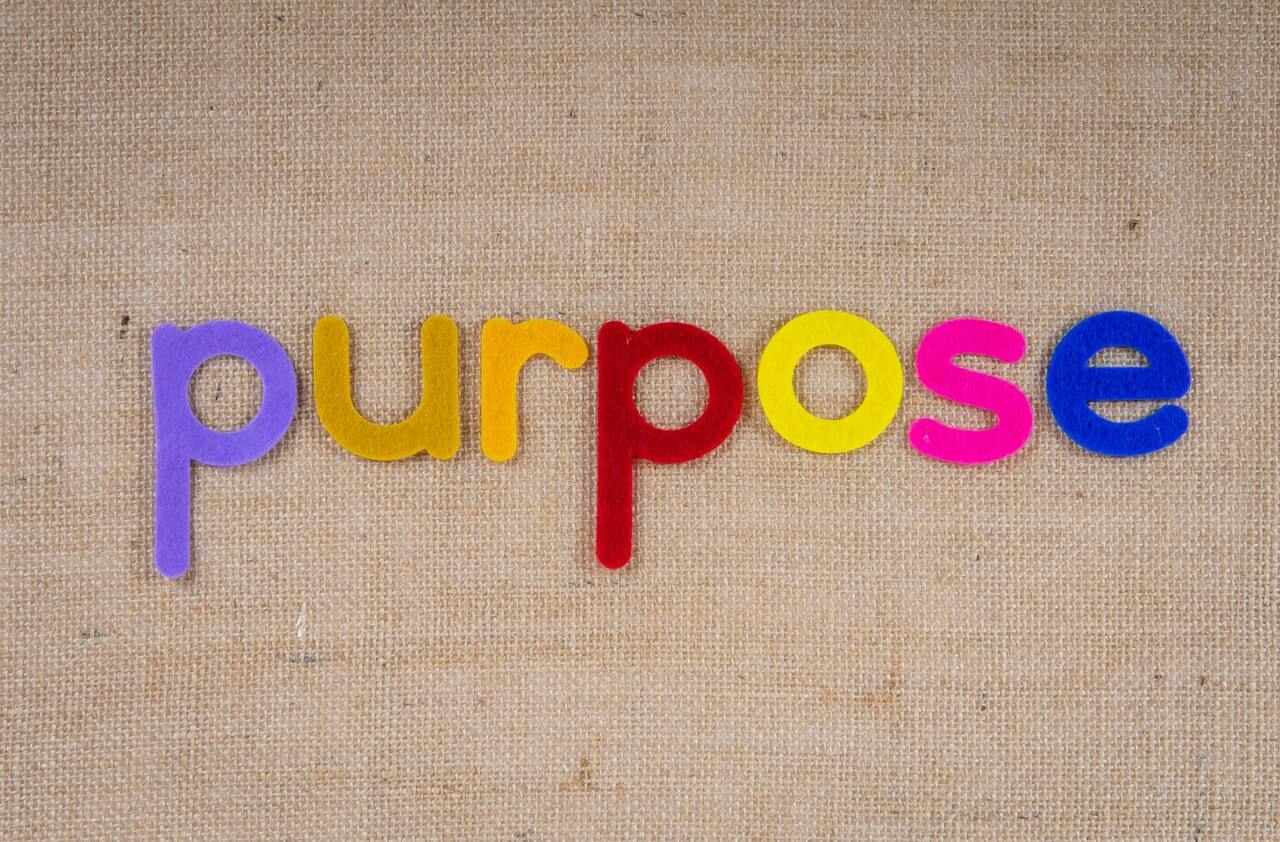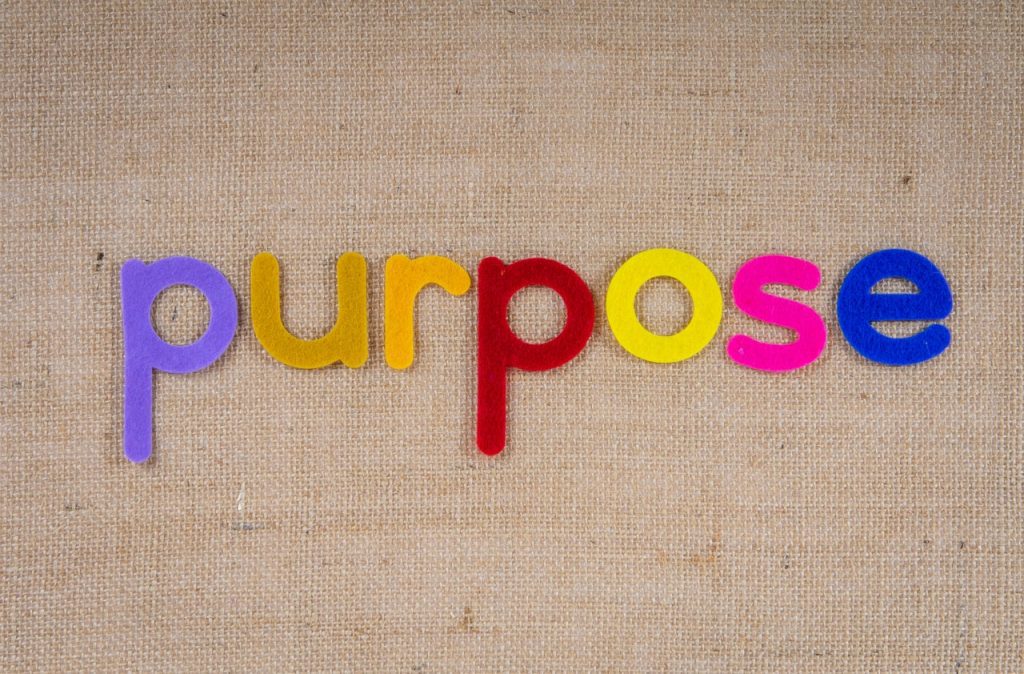 Purpose matters in business.
A business with a defined purpose has a stronger foundation and a more coherent strategy than one that doesn't.
Whether you're the owner of a small business, a start-up company, or a freelancer, knowing the real purpose behind what you do is essential to your success.
Without purpose, it's all too easy to be left rudderless, chasing fortune but lacking the direction and engine to achieve our dreams. It is a purpose that forms the bedrock and structure of everything we do, and as such, it's vital to understand what it is.
And that purpose is rarely to do with money.
What is a business purpose?
Your business purpose is an aspirational reason for being that seeks to create value beyond mere monetary gain. Many corporate companies spend a lot of money defining their purpose, along with mission and vision statements.
A purpose is a big-picture and long-term reason for doing what you do. It rarely changes from year to year and can remain constant throughout a career. Yet revealing what this purpose is and articulating it into words can be difficult.
For some, it remains permanently hidden as they chop and change ideas and strategies, without knowing their reason for being. If you're always going from one shiny object to the next, it's likely you're missing a bigger purpose in business, and perhaps in life in general.
Why is it important to have a defined business purpose?
Whether you're a solopreneur or a team leader, a clearly defined business purpose matters for several reasons. For example, a clear purpose:
Provides fresh perspectives
A clear purpose provides you with fresh perspectives. When you understand why you do what you do, you have a clearer vision of your goals. Clarity on your reason for being and your mission allows you to see the broader context and your place within it. You're in a better position to spot new opportunities.
Develops agile thinking
A clear purpose naturally leads to agile thinking. You can adapt to changes faster than you would if foggy on your identity and direction. Agility in marketing and business development is key to success, especially when things go wrong. To be agile allows you to pivot to meet new demands and take advantage of changing trends and technologies.
Reduces fear
A clear purpose reduces fear and the fog of uncertainty. You know who you are. Your identity becomes clearer, and as a result, your voice becomes stronger. There's a solid foundation from which your every action grows and flourishes.
Connects your team to something bigger
A clear purpose connects people to something bigger than themselves. This is especially important in a company with many employees, but it can also apply to small start-up firms and solopreneurs. A freelancer with a defined and passion-fuelled purpose will likely find fulfillment in helping a specific cause or industry.
Provides a reference point
A clear purpose creates a reference point from which to measure all progress and activities. Knowing your reason for being and what you want to achieve allows you to judge whether what you are doing measures up to your brand and goals. This progress is so much clearer to see with a defined purpose in place.
Taps into social issues
A clear purpose can tap into social issues important to your target audience. When you focus on a core market, it's easier to seamlessly connect with the most important issues to this audience. Your purpose – your reason for being – will align with these social issues and be a catalyst for more robust customer loyalty.
Attract better talent
Purpose drives colleague engagement and unites a team together. More and more millennials are seeking employment with companies with a strong sense of purpose and mission. People who find their work meaningful are also more likely to remain with a company than those who don't.
How to create a business purpose that matters
Part of understanding your business purpose is to transform it into a written purpose statement. This task is difficult if your purpose is somewhat opaque.
There are a few simple things to include when crafting your purpose statement.
What you do
It's essential to clearly state what it is you do. Whether that's designing fabulous websites, writing high-converting web copy, or helping individuals realize their dreams through coaching, stating the obvious is vital.
For whom
Your audience is key when it comes to crafting a purpose statement. Without a market, your business cannot exist. Your target audience plays a big part in defining the raison d'etre of your business.
Why you do it
You do what you do to deliver an ultimate result for your market and, perhaps, the wider society. This has to be clear in your purpose statement but also needs to be inspirational and motivational. You want people to tap into its energy.
Some examples of company purpose statements include:
"We're in business to save our home planet." – Patagonia
"To reimagine commerce in ways that build a more fulfilling and lasting world." – Etsy
"To inspire and nurture the human spirit – one person, one cup and one neighborhood at a time." – Starbucks
Define your business purpose
A defined business purpose matters for your business, regardless of what stage it is at in its development. Your purpose is what fuels your business growth and is the engine behind your entire brand.
It's essential to identify why you do what you are doing and to put this into words for everyone to view. By doing so, you form a stronger connection with your target audience and make it clear to yourself the goals and direction of your entire brand.